Most of the people who like beaches, rivers, lakes and love swimming, they spend much time dreaming about places like in fairy tales to meet and visit someday. Clear water, beautiful seagrass and marine fauna are just some characteristics which describe those awesome places. Here we'll introduce you some of this beautiful places that will blow your mind.
Phi Phi Island (Andamán, Thailand)
This indescribable beach will let you without words; you could spend the whole of your life in its waters and feeling that there's not enough time to enjoy it. Here you find perfect weather ¾ of the years and delicious food.
Lake Louise (Alberta, Canada)
Don't tell me "That's a place with cool water", not all places for swimming must have warm weather, here you could find perfect blue water with an awesome sight and cool wind that makes you feel alive.
Caño Cristales (Sierra de la Macarena, Colombia)
This perfect creation of God is considered "The most beautiful river in the world". Inside this crystal-clear water, there are several kinds of strange seagrass that give a contrast of 7 magnify colors. Here you could swim and feel it by yourself, so you'd like to stay there forever.
The Maldives Islands (Maldives)
Sit in the Indian Ocean, these consist of twenty-six atolls which are spread over roughly 34749.19 square miles and show you a paradise on earth, water with infinite horizons, rich en vegetation and birds.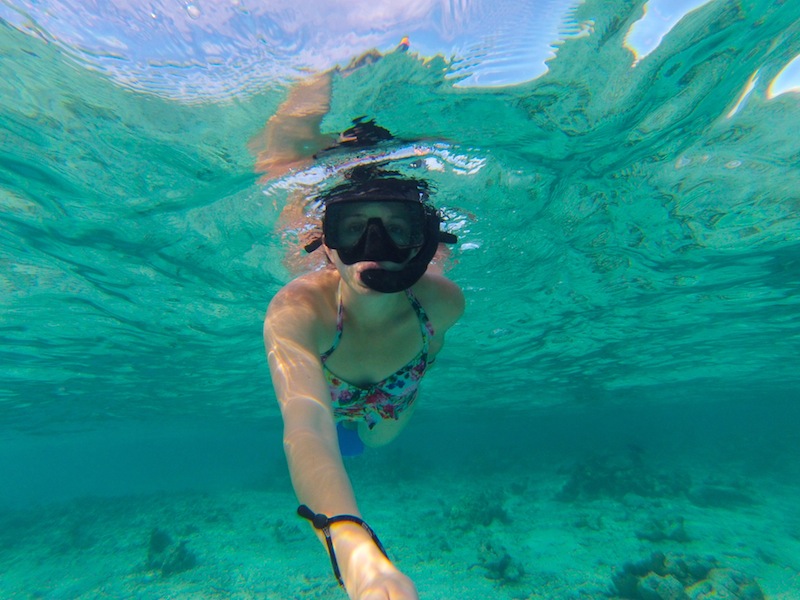 Arnensee (Canton of Berne, Switzerland)
This beautiful well of peace, is a little lake where the extreme silence and abundant nature will make you teleport to another parallel universe inside your mind; also is perfect for diving.
Rio Azul (Argentina)
This is a short river located at the southern end of the Patagonia, its temperature is very low, because is glacial fed. As a result of that the Azul River has no lake at its source it's also prone to wild fluctuations in water level and is often the quickest river to respond to changes in precipitation, this makes many visitors to go there to practice kayak.
To Sua Ocean Trench (Samoa)
This is a clear water pool located in Lotofaga Village. "To Sua" means "big hole" and has been converted into a large swimming area. Swimming there is not the only attractive thing, jumping from a ladder will be a pleasure for high divers.
Our world is incredibly perfect and this first edition is just a small preview of places to visit at least once in life, but we will continue showing you more ahead.